We have all been stuck with casual essays in our academic life, right? But with a scholarship essay? Well, it's a whole different case. A scholarship essay is not just any essay. It's something upon which your educational career depends.
So, it's quite safe to say that the key to getting the scholarship that you are after is none other than a 'well written scholarship essay.' It's serves as a chance for students to present themselves in a creative way to their potential educators.
Can you write a scholarship essay that will get you the desired scholarship right away? If not, we'll show you how.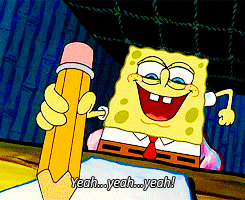 Make Your Essay Outshine Other Participants' Essays..!
You are not alone in the conquest to get the scholarship. A whole lot of students would be chasing the scholarship you are seeking. And everyone would be trying very hard to write the best scholarship essay. Many factors count when you write an essay but one thing that can guarantee success with scholarship essays is choosing persuasive essay topics.
Basic Essay Structure That Should Be Drilled into Your Mind
| | |
| --- | --- |
| Thesis Statement | It is a statement that describes the purpose of our essay, and clearly mentions the main idea that we are going to convey in the scholarship essay. It has to be clear-cut and strongly expressed. |
| Introduction | It's the section that gives the reader a history of the topic and also gets him familiarized with the whole idea of our essay as well as state our opinion or views on the topic. |
| Main Body | In the main body we put into words the entire thing. We use our ideas, concepts, reason, etc. to explain everything in this section. |
| Summary | We then sum up everything that has been said from the first word till the last word in the main body. The summary must be kept brief and at the same time very effective. |
| Final Words | Lastly the final word is given, with some opinions (if allowed) and a message. |
Let's Go Further With Tips and Examples
To write a scholarship essay you must be aware of some of the basic components that make a good essay. Compromising on the quality of your essay will no doubt trim down the probability of your getting the scholarship. But, take it easy..! Let us take you down the path of writing successfully a phenomenal scholarship essay.
Go through the criteria of the scholarship essay
Have you read the details? If no, go for them. It is very important for your essay to show that you are aware of the requirements well. To write an exceptional essay that could get you the scholarship go through the criteria details over and over again.
Start with the theme
What's the theme of your essay? Have you not decided on it yet? Before you do, keep in mind that the theme should be catchy and imaginative, a boring kind of essay will immediately put off your examiner.
Choose an interesting topic
Now here's your chance to attract the attention of your examiners by choosing a topic which is very interesting and appealing. So rack your brains and think which topics could be interesting as well as informative to the reader.
Write an appealing introduction
Give your essay a good, energetic introduction. No one will go on reading it if the introduction is gloomy and boring. Introduce your topic, with its history and context, in the best way possible.
Tell your story
Now tell the story..! It must be coming straight from your heart, if you try too hard to make it engaging then it will probably backfire. Don't strain yourself to write a good essay. Do it slowly but surely, you can only write a good essay when you have grasped the topic well.
"The beautiful part of writing is that you don't have to get it right the first time, unlike, say brain surgery" – Robert Cormier
Make it an attention grabber
Grab their attention and don't let them put down your essay without finishing it. Make your essay so engaging that there is no way they leave your scholarship essay partially read. Use catchy words and phrases that can trap the reader into reading the whole thing.
Grammatical perfection is significant..!
Being perfect with grammatical structure is as much important and should be given as much care as choosing your essay topic. Little grammatical mistakes will give your essay a very bad impression. The less mistakes there are in the essay the higher are the chances of you getting the scholarship.
Give it a positive tone
Be positive in your tone, address the reader in a tone that makes him feel inspired and upbeat. Never take a negative approach in writing your scholarship. Focus and highlight the positive side of your essay's story.
Don't be dull, show passion
Write your scholarship essay with passion, and show enthusiasm in your writing. The examiner must know that you feel deeply and passionately about the topic that you are writing on.
Conclude sensibly..!
You now need to conclude your essay in such a way that whatever you have said in the essay comes to a logical conclusion, allowing the reader to see the whole story in a nut shell. Also the reader must be able to draw his own conclusions, so your conclusion should have room for other's opinions and views also.
One On One Guidelines for Success With scholarship essays
Do you still need guidelines to make sure that no one has any excuse to reject your scholarship essay? Well, here you go..!
Proofread your essay a hundred times for errors and mistakes before submitting it.
Consider what changes could be made to improve the essay?
Ask a friend to read your essay and rate it.
Don't overestimate your writing skills.
Make sure you have seen the submission requirements clearly.
Submit when you are 100% sure that no further improvements could be done to it.
Try to submit a little before the deadline.
So What Have You Understood So Far?
If you're writing a scholarship essay for the very first time then you probably need to acquire a great deal of understanding of such an essay, before you could be able to write a gripping essay that would catch anyone's attention instantly.
By keeping in mind the following points you could begin the journey with your scholarship essay with a clear, and calm mind:
Understand the reader's interest.
Write in a formal, but grasping manner.
Get your facts straight.
No room for grammatical mistakes.
Write with enthusiasm.
Conclude the essay in reasonable way.
And finally never impose your views on to the reader.
About The Author
Hi, I'm Norman Clarke. Have been associated with Professional Essay Service for a very long time. I pursued my PhD in English Literature and I'm particularly interested in essay and dissertation writing services. Also a fiction lover.