So you've got to write a literature review? And it's making you tremble, just the idea of it. I know it's the most important part of your research, the backbone of it.
And if you suck at writing one or you just cannot manage to write a good literature review, don't dissolve yourself in tension, I'm going to be your angel in disguise, ready to guide you on how to improve your literature review!
What Is A Literature Review?
Let's start with the basics, what actually is a literature review. Until you don't know what a literature review is and what it should comprise, you won't comprehend how you should write a remarkable one or improve a mediocre one. ?
A literature review discusses information related to your research topic. It mainly consists of evidence that will support your topic chosen for research, to make it look more authentic.
For example, you've chosen a topic like the Impact Of Personality Traits And Situational Factors On Impulse Buying Behavior. Now, in your literature review, you're supposed to write all about what impulse buying behavior is, might even mention about retail therapy. ? ? ?
Other than that, you can quote different authors, researchers, or even marketers that have previously talked about this. The rest I'm going to explain in more detail, so scroll down!!!
5 Habits To Improve Your Literature Review
Widen Your Search Area.
When you've decided on your research topic, you start to spend a large amount of time thinking about related topics that you can discuss in your literature review. It is possible that this ends up in a mind-block situation for you. How? You circle back to the same topics already planned in your head, and so, your approach gets confined.
Sounds bad? Don't worry too much. What you do then is, seek help from your friends and colleagues and take their opinion on your chosen topic and any related material they think you can discuss. Seeking outside help almost always benefits you.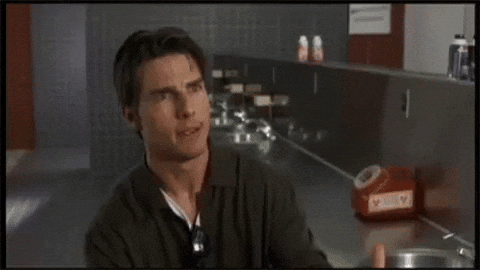 Like how college students avail essay writing service UK when they need someone to write their college essays for them.
Using The Right Selection Of Keywords Is VITAL!!
When writing your literature review, choose your keywords very carefully. And if you really want to improve your literature review, choose only the MOST relevant keywords.
Your keywords should also be well-defined, self-explanatory, and precisely targeted to the research papers that you are looking for. The keyword play comes into action when you've locked down on your research topic and have successfully identified the main concepts of your research, after which you can jot down your relevant keywords, which will greatly enhance your literature review.
Don't Forget To Use Citations.
Citations act like a resource for the readers to be directed back to where you took your information from. These are usually articles that you acknowledge when using them as a citation.
A citation can be of a published or unpublished source, however, when you're trying to improve your literature review, it would be beneficial to use citations from a published source as that would show the authenticity of your research and provide a backbone to it.
For the purpose of including citations, mention the name of the author, and the publication years. And towards the end of your literature review, gather a detailed list of comprehensive citations for each entry and your review will LITERALLY GLOW!!!
Hey, You Need To Work Hard To Find Relevant Articles, Okay?
Having a limited list of articles that you can explore to find information is surely a comfortable thought, and having an inexhaustive list would kind of give you a feeling that you might miss a relevant article.
Therefore, try your best to find the most pertinent articles according to your research topic and keep in mind to explore them in great detail and depth, and this will make your literature review outshine all others.
For example, when writing an essay, don't you try to find all relevant articles that can add more uniqueness to your essay?
Follow up with the authors.
You might be thinking, why should I follow up with the authors? Let me tell you why it can be of use. While you're carrying out research on your literature review topic, you indefinitely have to go through those lengthy articles looking for relevant material that can be of use, however, in some cases, those articles become inaccessible.
In this case, contact the author, it's highly likely they respond promptly and provide you with the article and maybe even other relevant information that can be of use in your literature review. They would probably do this because you are highly invested in THEIR work and everyone loves a little attention here and there, no? ????
To wrap up, I know how hard it is to improve writing your literature review, it literally took me an entire month to do mine, if only I had these easy tips then. But not to worry, you have them now! You're welcome???
Author Bio: Norman Clark has done his Master's in HRM from Keele University and has over 12 years of professional experience in marketing and HR. Due to his aging, he decided to become an essay writer for Professional Essay Service. Other than that, he keeps up with politics and loves to read in his free time.